How to bild your own vessel / catamaran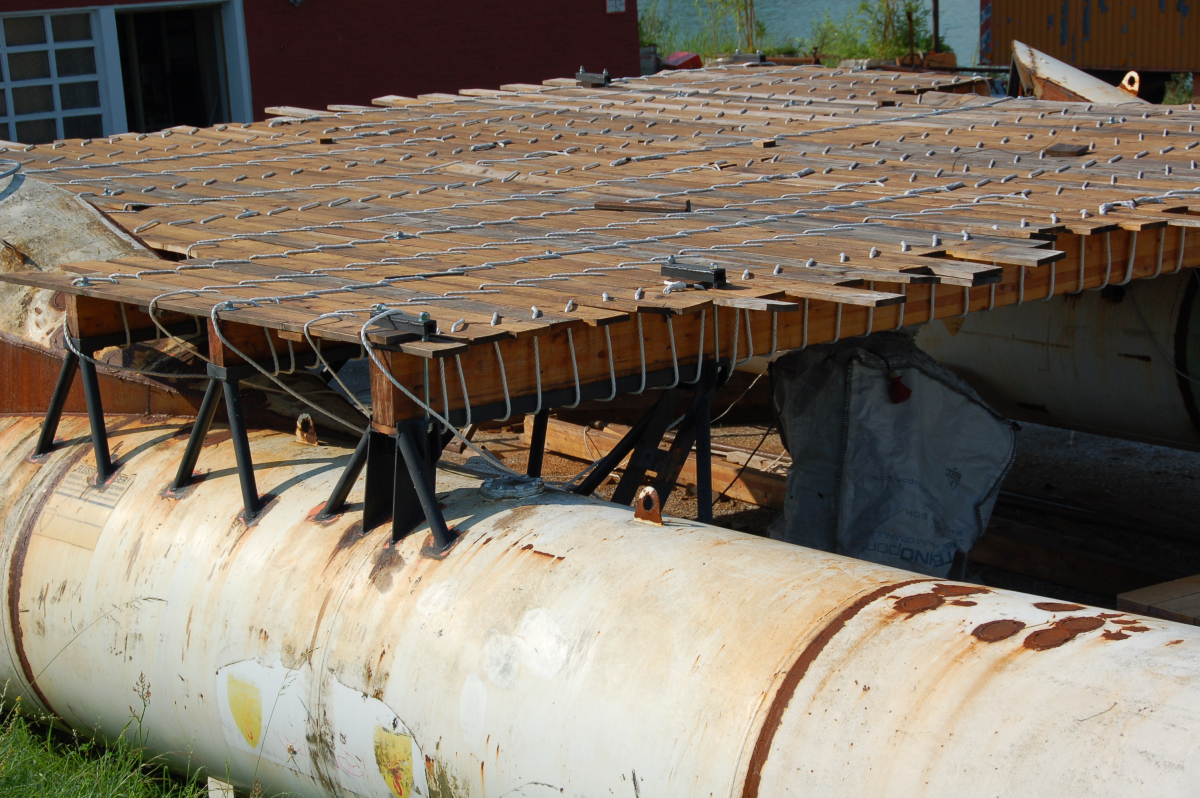 Markus Luger decided to construct his own low budget catamaran with junk-rigs to sail to South America.

As workspace he uses the base and infrastructure of the Time's Up Boating Association. A wonderful, impressing idea, which we love to support, to follow up on and to comment on from time to time.

And eventually, the one or the other within Time's Up is hoping to get the chance to join the crew and one of the cabins within the recycled gas-tanks; certainly not for the whole trip - but, you bet - there need to be stop overs along this tremendous long voyage....