Open Call: Gardener and Machinist in Residence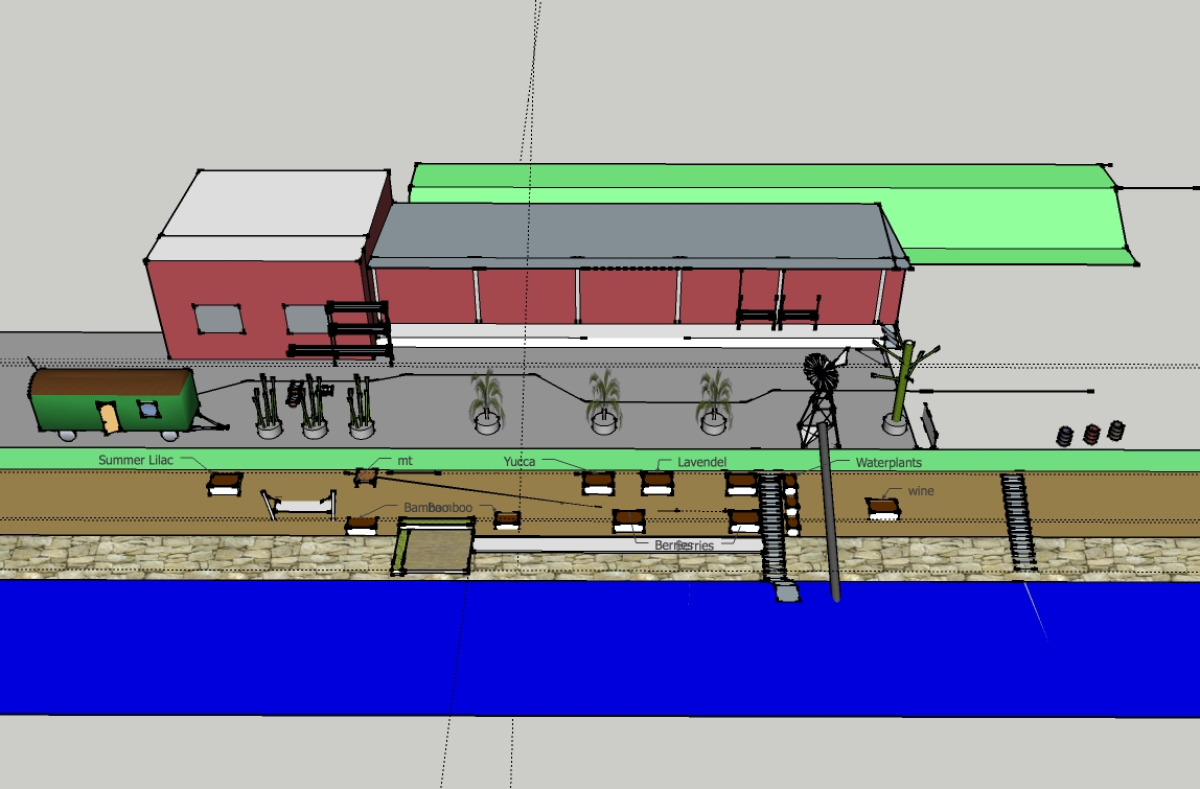 ********************
Thanks to everyone who took the effort to participate with a proposal.
We received several excellent proposals, dealing with a wide range of sustainable ideas such as aquaponics, wind harvesting and mushroom planting. We chose a project that took the garden off in an interesting new direction, leaving space for a few local adaptions as well.
We are happy to announce the selected project from our call for "Gardener and Machinist in Residence" – The '
Non-Green-Gardening
' project, applied by
Natalia Borissova
********************CALL FOR APPLICATIONS
MaschinenbaeuerIn
Gardener and Mechanist in Residence - Edible Garden Development
Time's Up is calling for proposals for their Gardeners In Residence program. It is based around exploring urban gardens, food production and resilient systems and futures at the Time's Up Laboratory in Linz, Upper Austria.
Deadline: November 30th, 2011
Residency dates: March-June 2012, September-October 2012
Please send your completed submission to:  residency[@]timesup.org
----------------------------------------------------
DETAILS:
"A resilient system is both flexible & robust. It is continuously engaged in the delicate balancing act of growing & evolving, adapting to change & discarding unsustainable elements." - Fo.AM/resilients
Over the past 3 years, Time's Up has developed the basic structure of an edible garden system including suspended and in-ground gardening beds, a windmill and irrigation system using pumped harbour water. As part of their involvement in the EU Cultural project Resilients, Time's Up are looking for projects that work alongside this existing structure and explore concepts such as sustainable gardening, aquaponics, wind and water powered mechanics, permaculture, wild foods, sensor systems, waste treatment, environment and garden sound, soil free growth, pre & post industrial technology mixing and plant-machine hybridisation.
PROJECT BRIEF:
Gardeners, artists, designers and engineers are invited to conceptualise, implement and document a garden and food system making use of Time's Up's unique location in the Linz Trading Harbour. The successful practitioners will be invited to work on the initial planning in late 2011 with construction and planting in Spring 2012, followed by a harvesting and review phase in Autumn 2012. The completed system and experiences from the 2012 growing season will be incorporated into the ongoing gardening process within the Time's Up laboratory.
As it will not be possible for the practitioners to be present over the entire development and growth period, we will have a number of local apprentices maintaining the systems. As a result, successful practitioners will be asked to create a manual / troubleshooting guide describing the care, use and maintenance of the garden system over the growth [and decay] period and to host a public workshop(s) exploring resilient gardening practice. A final harvest event celebrating the conclusion of the primary growth season will be organised.
Further information about the project context including site plans are available
here
STRUCTURE
The successful artist / gardener / mechanic / designer (or group thereof) will be asked to spend a total of 2-6 weeks in Linz in Spring and Autumn 2012 developing the garden system, with travel to Linz supported. The practitioner(s) will be provided with accommodation in the Time's Up Studio and access to the Time's Up workshop. Artists fee and materials will be provided.
ABOUT RESILIENTS
Resilients fosters cultural resilience by blending diverse European traditions with emerging arts & technologies, strengthened through intercultural exchange of people, ideas & works. Resilients are cultural workers of all ages preparing for uncertain futures by studying & experimenting with new models of living & working as a form of artistic practice.
http://fo.am/resilients