A cute challenge to balance through space without hitting the ground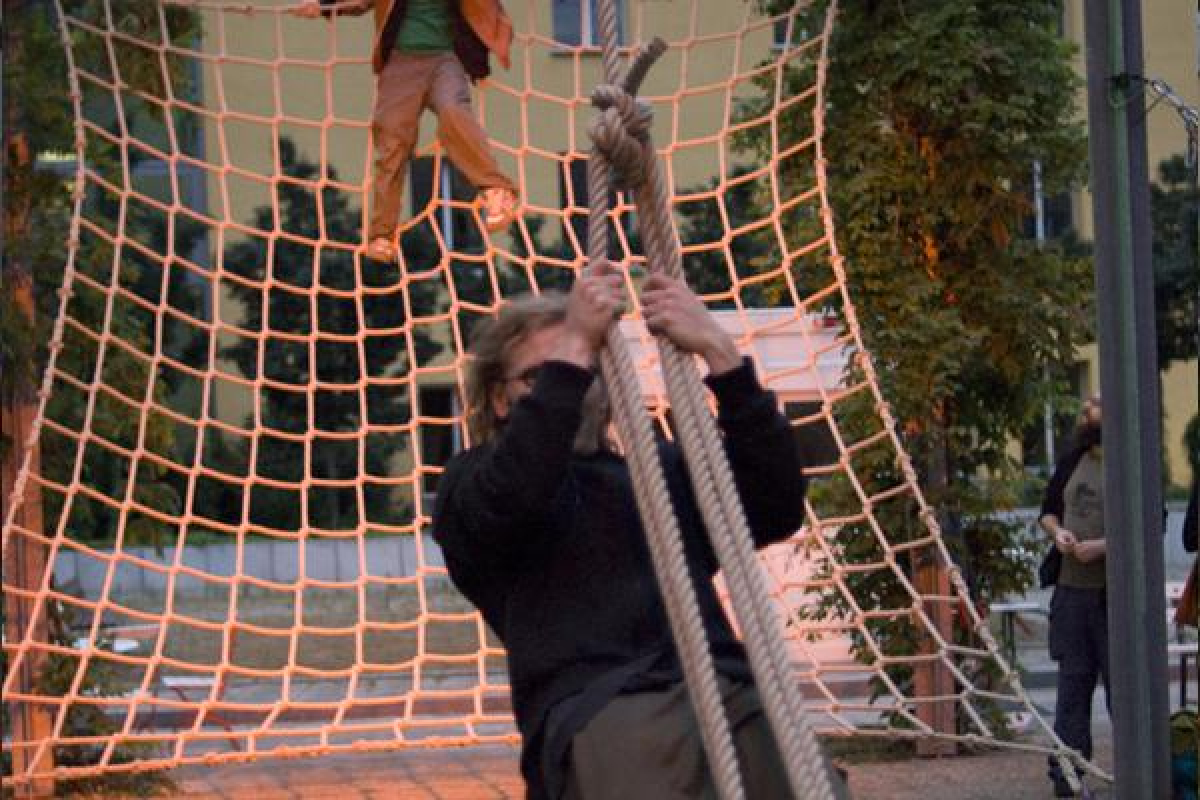 Der Responsive Rope Garden besteht aus der durchdachten Verwendung und Verwebung von Reepschnüren, Cargonetzen, Hängematten und anderen Seil- und Strickverknotungen.

Eine dadurch entstehende Anordnung einer - teilweise an bekannte Module verschiedener Kinderspielplätze erinnernde - Gerätelandschaft ist bewusst gewählt und soll genau dadurch zur Benutzung verlocken.  Wir alle haben diese Konstruktionen auf Spielplätzen bereits gesehen, vielleicht benutzt - zumindest aber teils ängstlich verfolgt wie so manche Kids ihre ersten Kletter-, Schwing- und Balanceexperimente darauf absolvierten. Sprich, die BenutzerInnen sind grundsätzlich mit dem "How-to" der vorgefundenen Geräte vertraut, wenn nicht sogar sachkundig. Für den tatsächlichen Gebrauch dieser bedarf es jedoch auch einer Portion Mut, den eigenen Körper als Inputgeber zu benutzen.

Die AnwenderInnen müssen wagen zu schwingen, sich trauen zu klettern, sich nicht fürchten mal den Boden unter den Füssen zu verlieren oder sich bestenfalls erfreuen am Schaukeln, am Pendeln - und vor allem – sie müssen wagen, öffentlich zu spielen.

Aktuell ist der Responsive Rope Garden zusammengesetzt aus SwingRopes, Hammocks, Netmeshes.