So easy, hard to practice - or the wonder of centrifugal force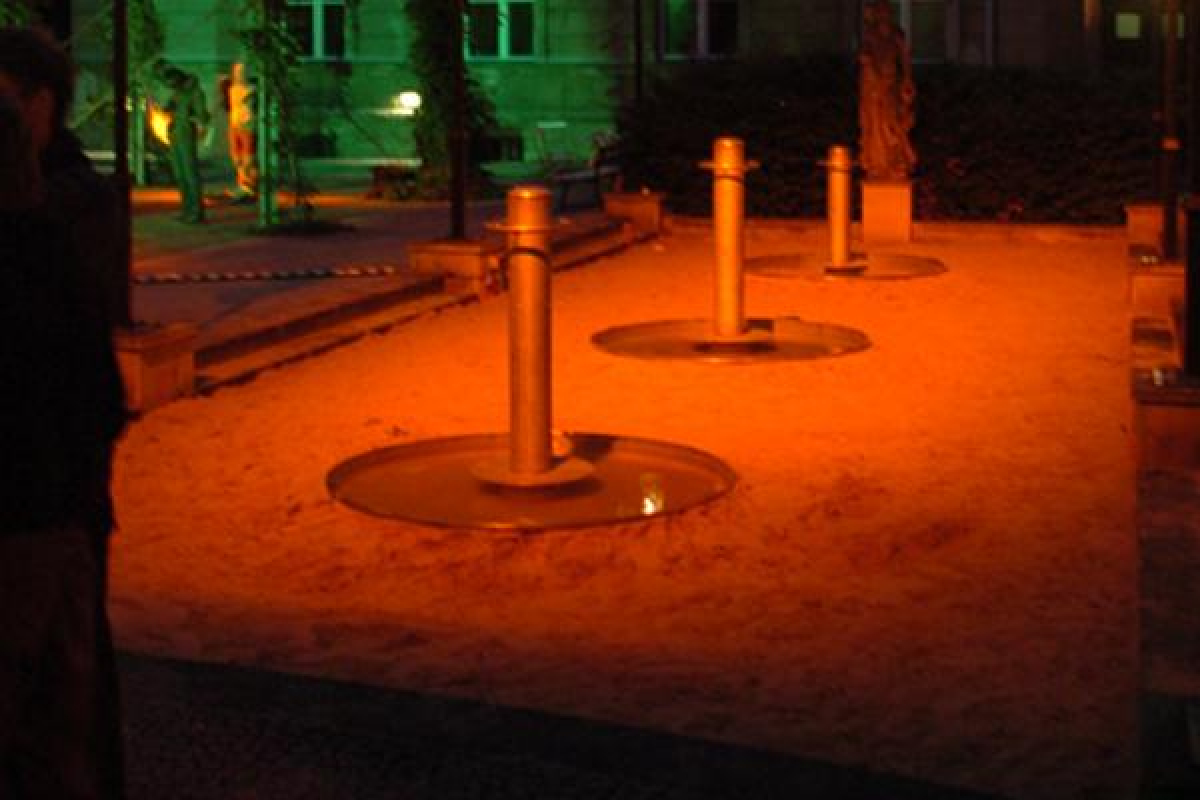 Die Mikro-Karusselle spiegeln unsere augenscheinliche Affinität zum herkömmlichen Spielplatz Instrumentarium wider. Die rasante Drehbewegung, die Steuerbarkeit der Geschwindigkeit dieser, und die Belegung dieser Geschwindigkeit mit akustischer Akzentuierung faszinieren.

Die simple Gewichtsverlagerung macht den gesamten Körper zum Werkzeug. Die Drehgeschwindigkeit bestimmt die Anwenderin schlicht durch die Hin- und Wegbewegungen der eigenen Masse vom Rotationsmittelpunkt. Das physikalische Gesetz der Zentrifugalkraft wird binnen kürzester Zeit verstanden, da es die Funktionstüchtigkeit der Karusselle gewährleistet. Die Geschwindigkeit der Drehbewegung kann derart stürmisch werdem, dass der Gleichgewichtssinn im wahrsten Sinne des Wortes ins Schwanken kommt.