Site:
FoAM, Koolmijnenkaai 30-34, 1080 Brussels
Guidance through the wonderful worlds of maths and textiles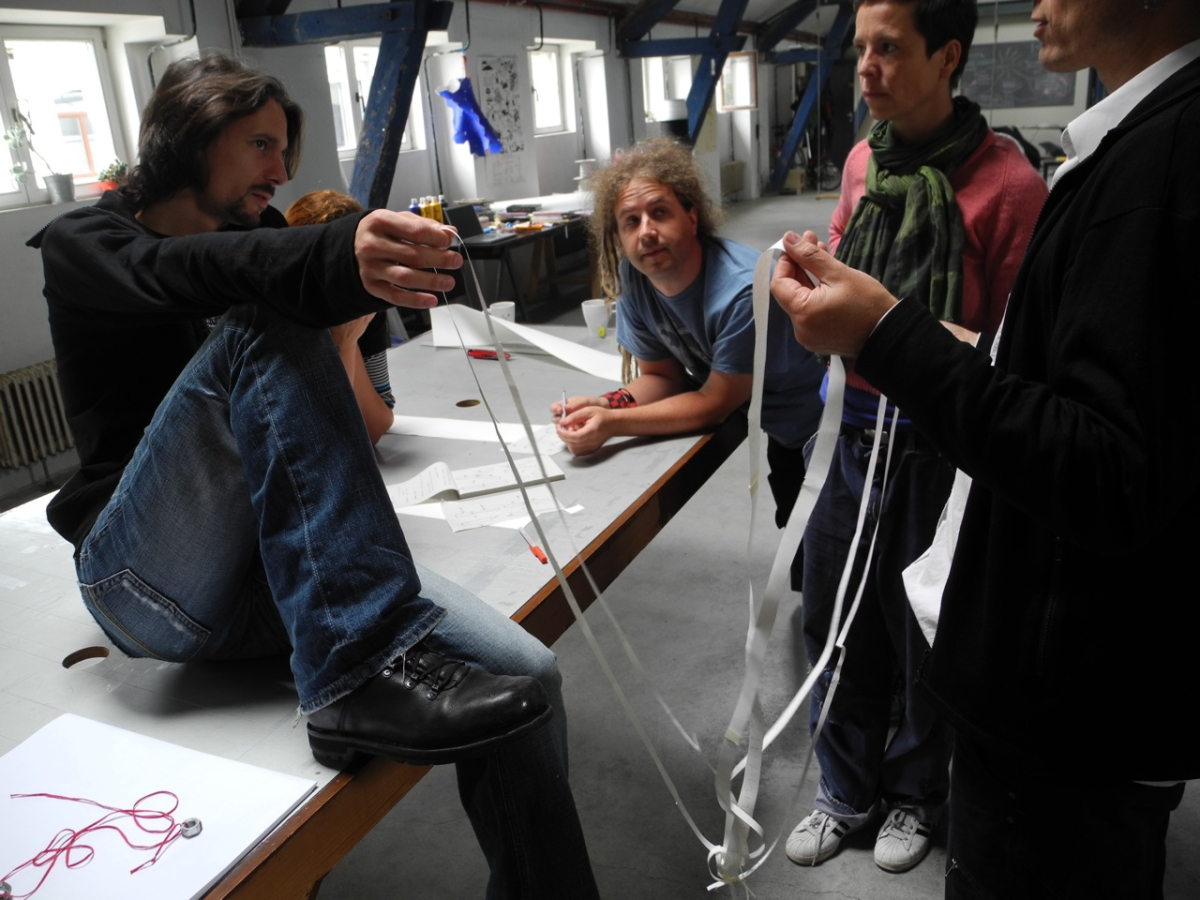 Splinterfields is an initiative of several Brussels based organizations active within the fields of technological and media arts (Constant, FoAM, nadine and OKNO) to foster collaborative, agile and flexible learning.
The programme of workshops, study-groups and field-tests is open to artists, designers, technologists and other generalists curious to explore tools and mindware for experiments in contemporary culture and daily life.
Mathematickal Arts workshop investigates the tangible, abstract and conceptual threads binding materials and machines in a series of practical and theoretical experiments. Participants will use knots, weaving, sorting algorithms, notation and geometry to explore unfamiliar territories of mathematics or crafts using familiar practices of artistic and technological experimentation.
This workshop is a part of
Resilients
and
Splinterfields
With the support of the Culture Programme (2007 - 2013) of the European Union and the Flemish Authorities.