Place:
Cowaramup, Wadandi Country, AUS
Imaginations of Clean Freight on the Indian Ocean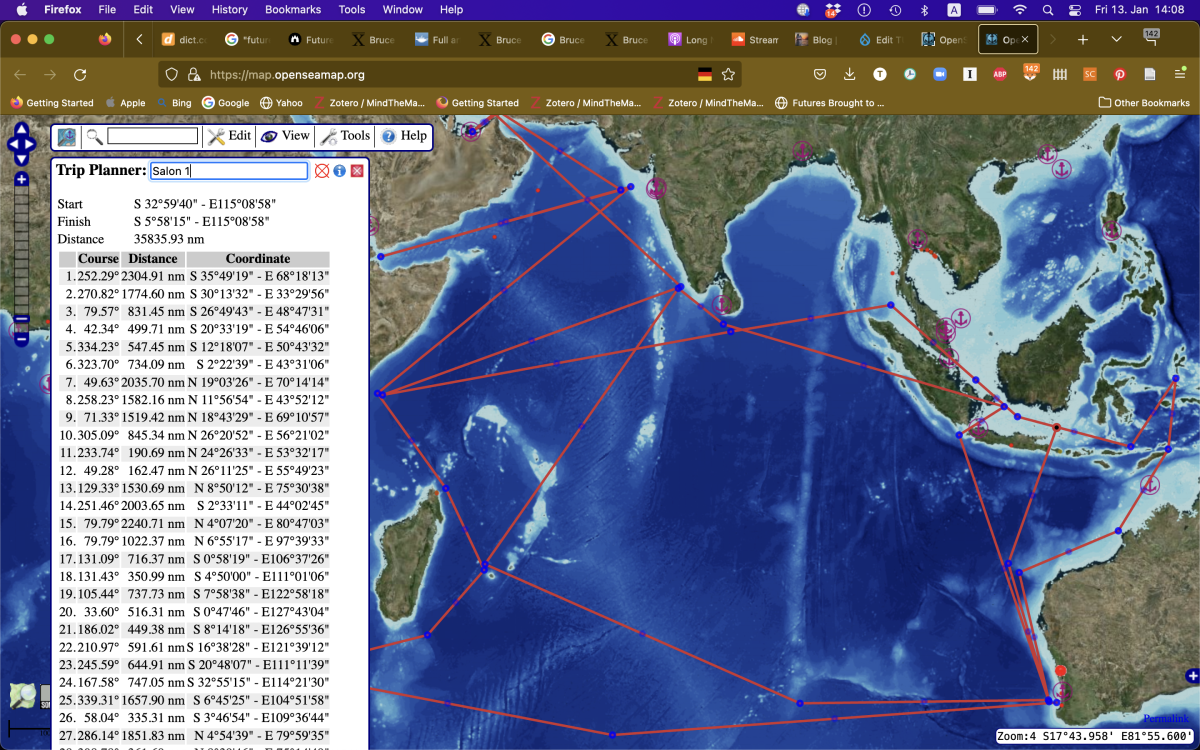 As the logistics logjams of the Covid pandemic slowly dissipate, awareness of transport networks and the dependency of our economies on shipping have been raised. A group of practitioners in Western Australia have expressed an interest in imagining what it could mean to develop a clean freight network, moving organic and clean quality wares across oceans without belching dirty smoke.
This Salon will surface many of the possibilities and issues with freight, transport, logistics, biosecurity, work, safety and other elements that make up the intricate world of transoceanic logistics. Inspired by the emerging sail freight networks in the Atlantic, Pacific coast and Mediterranean as well as the centuries old Silk Road of the Sea that stretched from East Africa over Arabia, the Indian subcontinent and into South East Asia, this discussion will translate these ideas into a possible near future.