Sharing and discussing some of our insights and suprises along futuring methods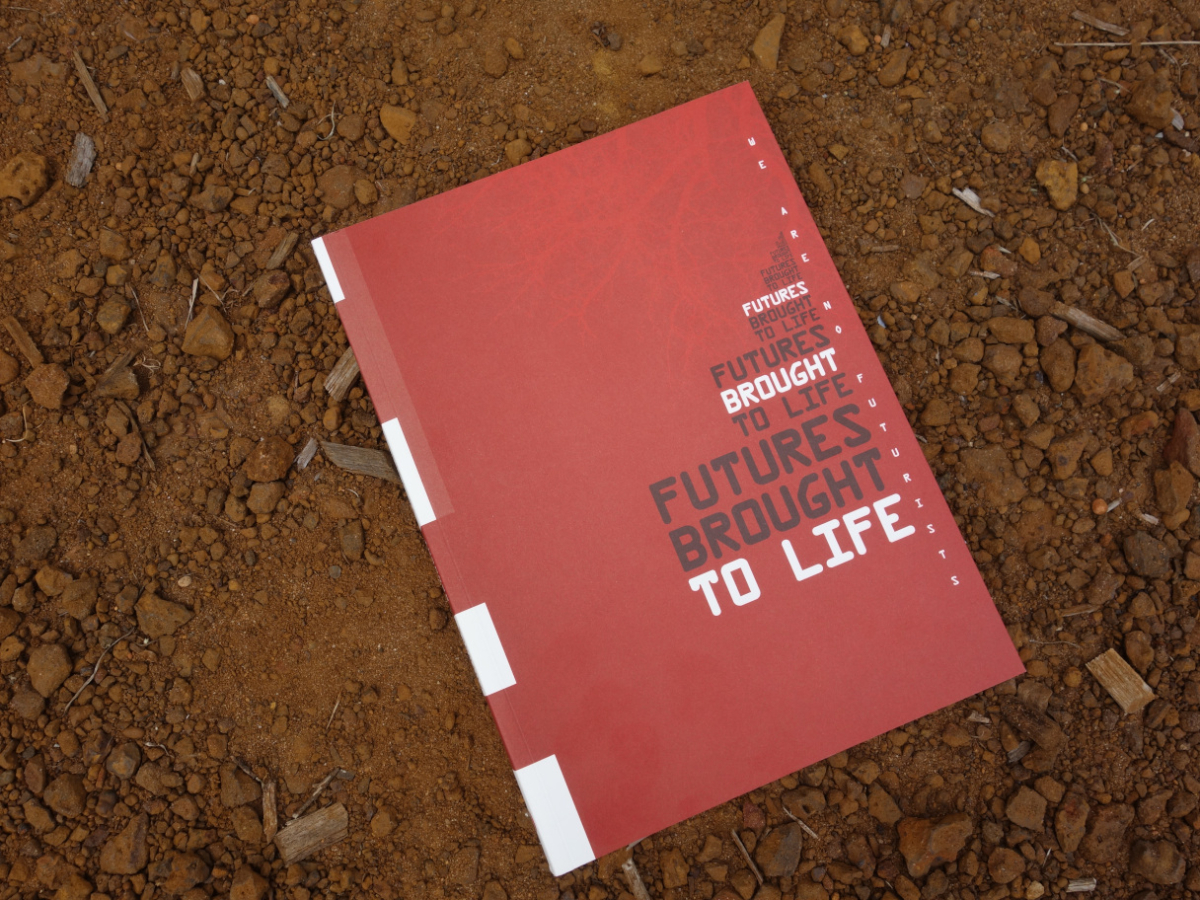 "While the future may not be predictable, it is certainly imaginable." The new book Futures Brought to Life assumes that the immediate experience of and practical engagement with future issues enhances our perception and imagination of the future. Experiential Futures provide an immersive environment for the audience to effectively situate themselves in the future, encourage constructive dialogue, and motivate action in the present.
The book introduces us to the idea that the future is not a time or a place, but a verb: we create the future by our actions and co-create futures together. The book explores the practice of artistic experiences of possible futures; objects from a possible future invoke wonder and curiosity, immersive installations explore the feeling and everyday life of a possible future. The book examines the use of facilitated futuring exercises, where groups of participants develop future scenarios and worlds, imagining and creating objects from that future themselves. Both of these fields of practice are described, reflected upon and shared for the readers to develop in their own way.
The fruitful exchange with theorists and practitioners is valuable. Their voices and perspectives can also be found in this publication, as well as inspiring thoughts from other individuals who are striving for visionary futures thinking. These include Jeremy Bentham, Vice Chair of Global Energy Scenarios at the World Energy Council, Claire Marshall, a transdisciplinary scientist at the University of Technology Sydney researching how experiences and narratives influence our perception of the future, Julian Bleecker, founder of the internationally operating Near Future Laboratories, and many others.
The book requires an interest in but no fundamental knowledge of the ideas of "Futuring." Future design, futures thinking, art-based research, physical narratives, world-building, scenario development, and many other relevant areas are addressed and interconnected. The publication is of interest to and informative for anyone who wants to inspire active possibilities for action in emerging futures.
I hear futures and I forget.
I see futures and I remember.
I do futures and I understand.