We search for all sorts of experts in everyday life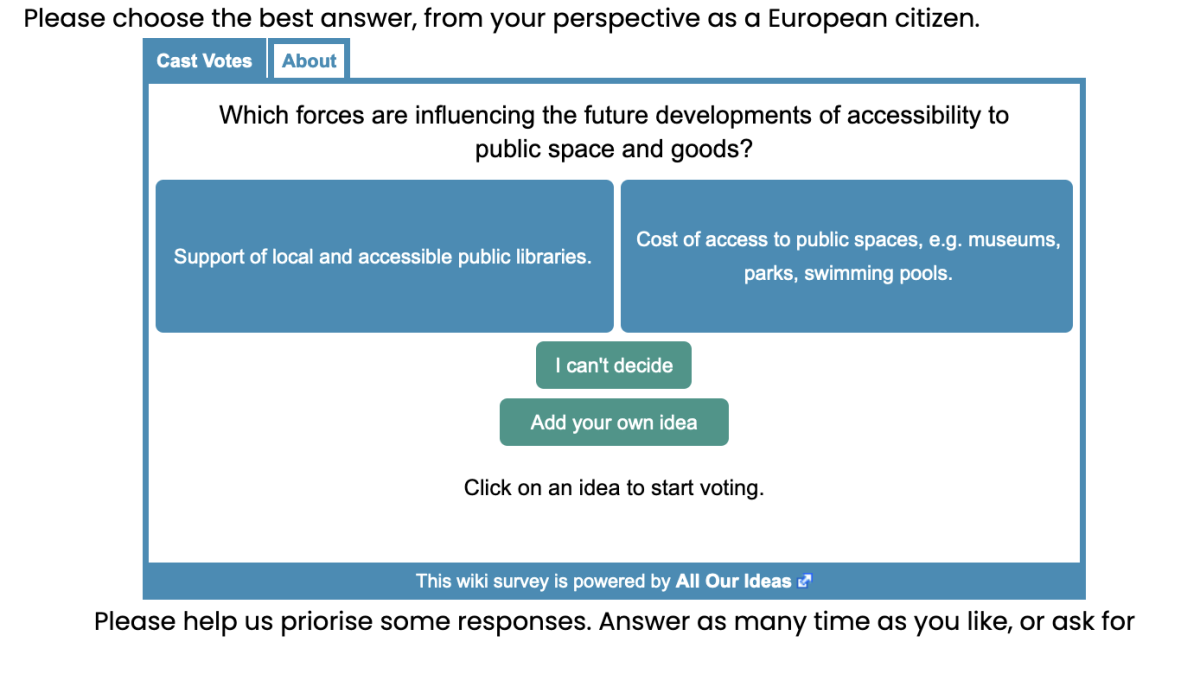 Please choose the best answer, from your perspective as a European citizen.
Please help us priorise some responses. Answer as many time as you like, or ask for
The responses that are being evaluated above were found in our series of Futuring Overture exercises in November 2016. This preferencing process should help us obtain some ideas about how the importance of these ideas is seen from a European citizens' perspective.