ELVIS dies again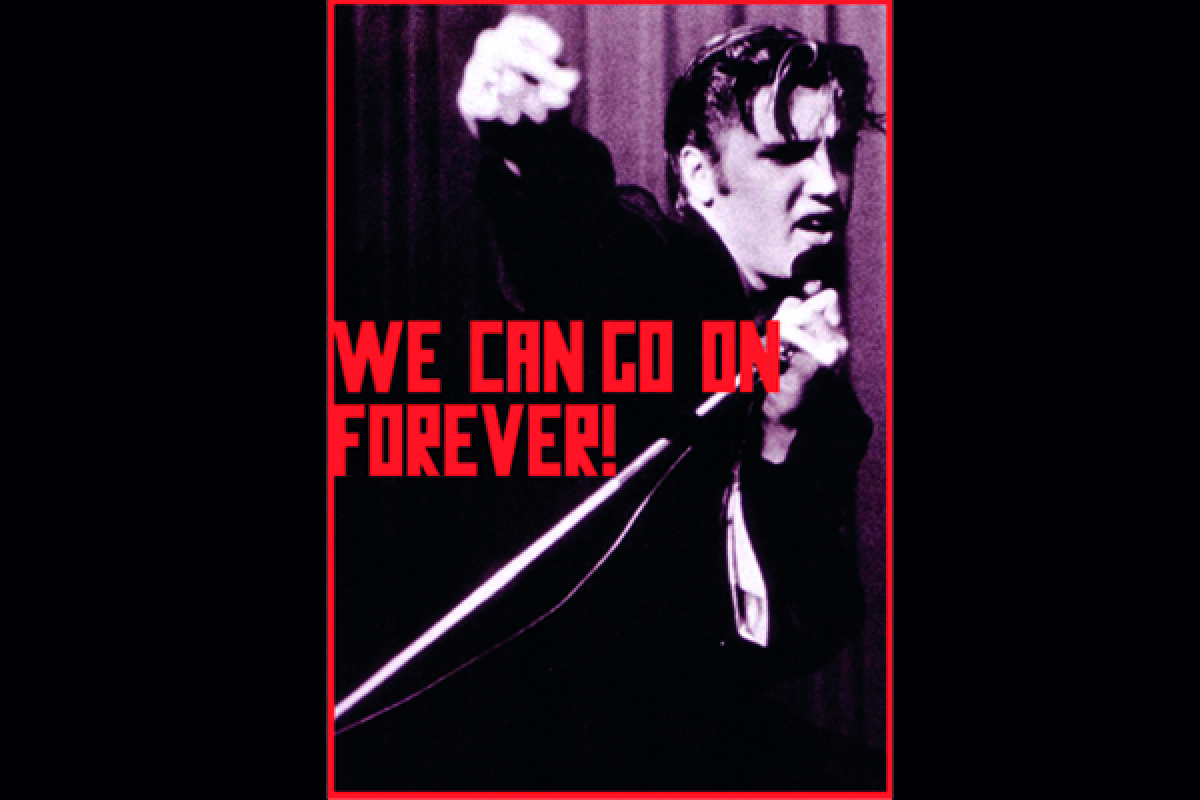 Heute ist Elvis dreissig Jahre lang tot. Aus diesem Grund schicken sich die unverbesserlichen Gebrueder Krispel ein weiteres mal an, die nie verblassenden Themenkomplexe Rock´n´Roll und Punkrock und deren Emanationen polymedial und mundgerecht zu verquicken.
LEAVE A LIGHT ON IN THE WILDERNESS Von Elvis und Joe Strummer, von zwei Koenigen, ihrer Herrschaft, ihrem Untergang und von der Frage nach dem toten Rock´n´Roll.
(DEAD) ELVIS FROM HELL  Der Koenig in seinen letzten Zügen und die zeitgleich aufkeimenden Rock ´n´Roll- Power-Momente des Punk von Suicide bis zu den Cramps. 
Screenings, Auflegerei, cold drinks at the bar. Don`t forget to bring food for bbq.