Swamp Music & Puppet theatre from New Orleans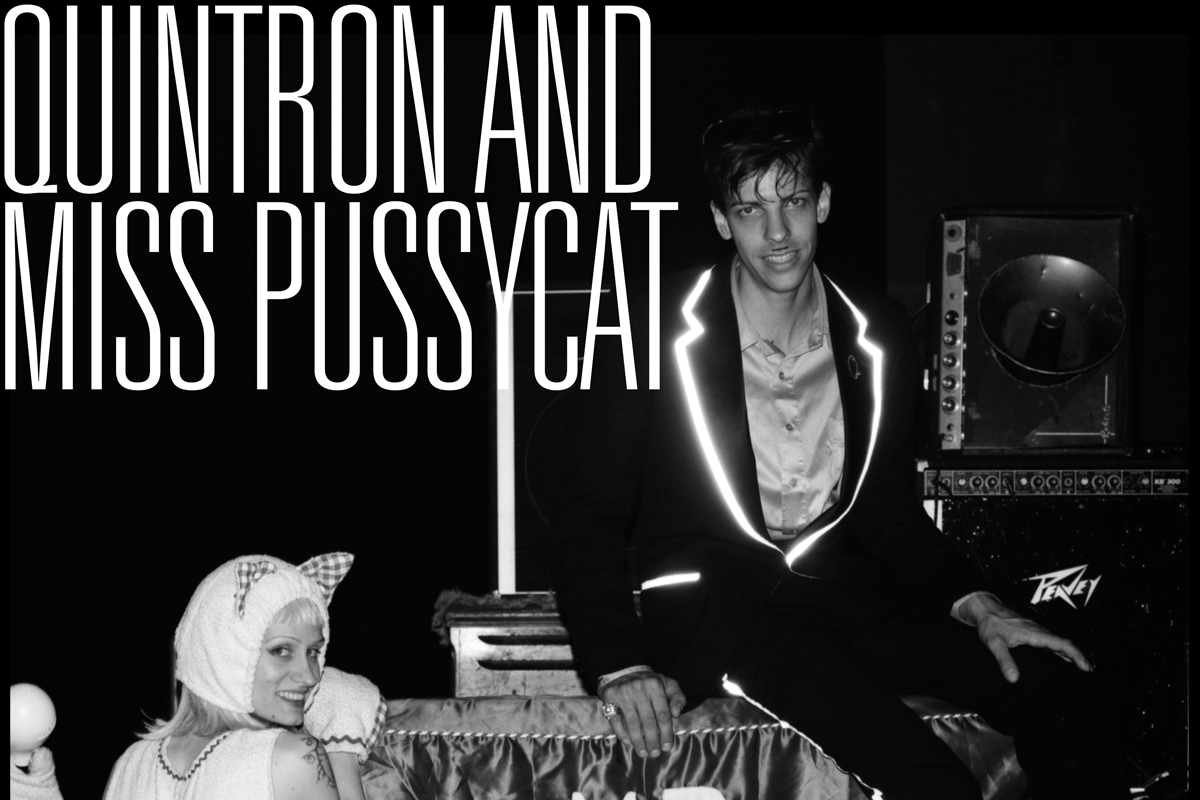 Quintron & Miss Pussycat (USA) - http://www.myspace.com/mrquintron

Quintron ist ein begnadeter Konzert- und Nachtclubpianist aus New Orleans, Louisianna. Er spielt sogenannte Swamp-Techmusic auf einer Hammondorgel, welche der Bastler auf seine Liveperformance bautechnisch abgestimmt hat. Der sympathische Erfinder bringt mit dem Drum Buddy zusätzlich einen durch Licht aktivierbaren analogen Synthesizer auf die Bühne, welcher auch als Input für herkömmliches Instrumentarium dient. Der Drum Buddy ist handgefertigt und wurde unter anderem auch von Laurie Anderson und Nels Cline erworben.

Miss Pussycat ist Quintrons langjährige musikalische Begleiterin. Sie wird darüber hinaus mit einem Puppen-Musical aufwarten. Wir freuen uns diese beiden hochkarätigen Performer in Linz begrüßen zu dürfen. Absolute Empfehlung !

Watch a short video from the show

The Happy Kids (Wien/Brooklyn/Trashcan-ada) - http://www.myspace.com/thehappykids200

The Happy Kids halten sich weder gern mit Songwriting noch mit der Biografisierung der eigenen Sache lange auf. Geklaut wird, was das Zeug hält - Suicide meet Shangri-Las meet Wild Billy Childish.

Die Fachpresse schreibt: "Boy on the keys, girl on guitar, both on the telephone plus a tape deck equals A LOT OF FUN. Al Bird Dirt and Ana Threat do commit the crimes of the future. Good taste is fascism!" Ladies and gentlemen, diese Band sollten Sie gesehen haben, noch ehe sie zum Hype wird."