Site:
Time's Up Labs - Industriezeile 33B
Drone ambient im Handelshafen Linz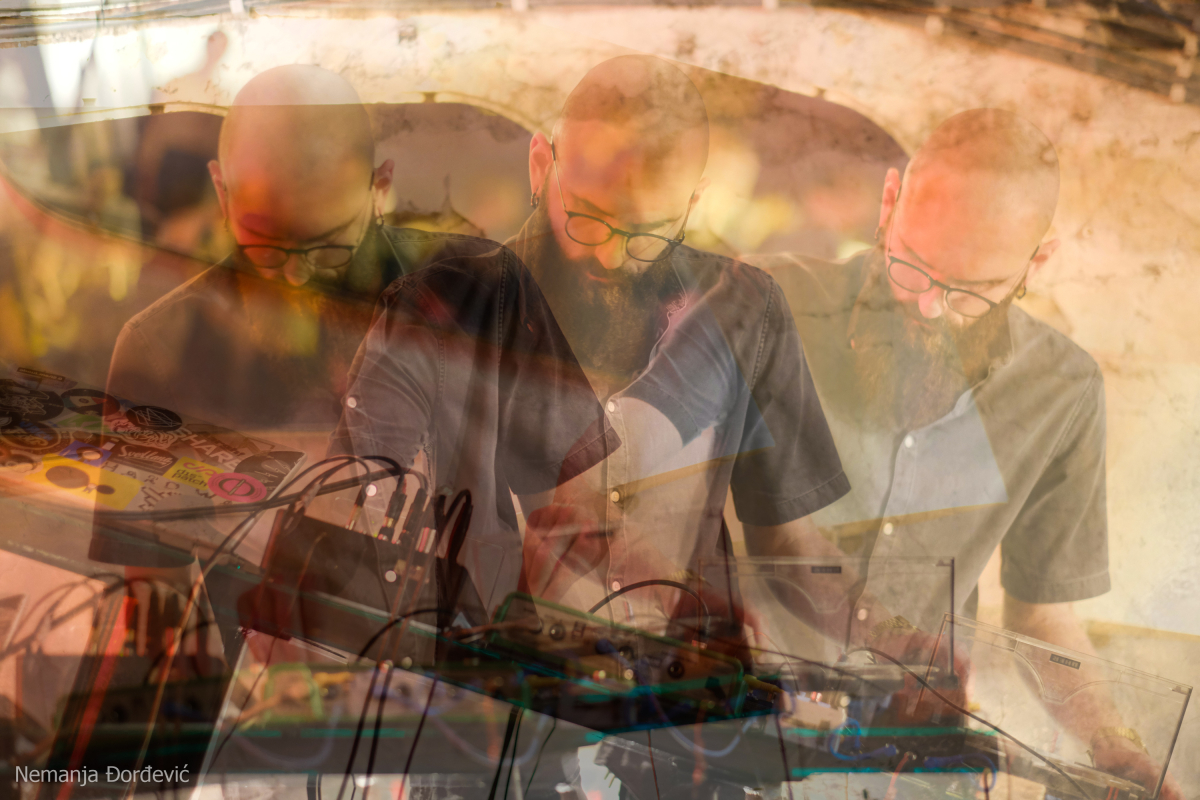 and sometimes we feel the need to open our doors to the enjoyment of music
overdriven dreams is a drone ambient projekt by Uroš Kostić, soundartist and guitarist from Niš (Serbia). overdriven dreams seek to bring the infinite sound fields of phantasmagoric dreams to life. In the process, Uroš relies primarily on experimentation with 4-track cassette tape loops, field recordings, and reel-to-reel tape loops. Also, for sculpting the sonic imaging of endless fields of dreams reminiscent of the northern soundscapes he utilizes synths and guitars which are often used outside of their conventional application, and with the help of devices such as drum sticks, handcrafted noise boxes, radios, cell phones, and e-bow.
overdriven dreams ist ein Drone Ambient Projekt von Uroš Kostić, Klangkünstler und Gitarrist aus Niš (Serbien). overdriven dreams versucht die unendlichen Klangfelder phantasmagorischer Träume zum Leben zu erwecken. Dabei setzt Uroš vor allem auf Experimente mit 4-Spur-Kassetten-Loops, Field Recordings und Reel-to-Reel Tape Loops. Um die Klangabbildung endloser Traumfelder zu formen, nutzt er Synthesizer und Gitarren außerhalb ihrer konventionellen Anwendung und mit Hilfe von Geräten wie Drumsticks, handgefertigten Noise-Boxen, Radios, Handys und E-Bogen.