Site:
AIL - Angewandte Innovation Lab
Practical Utopian State of Mind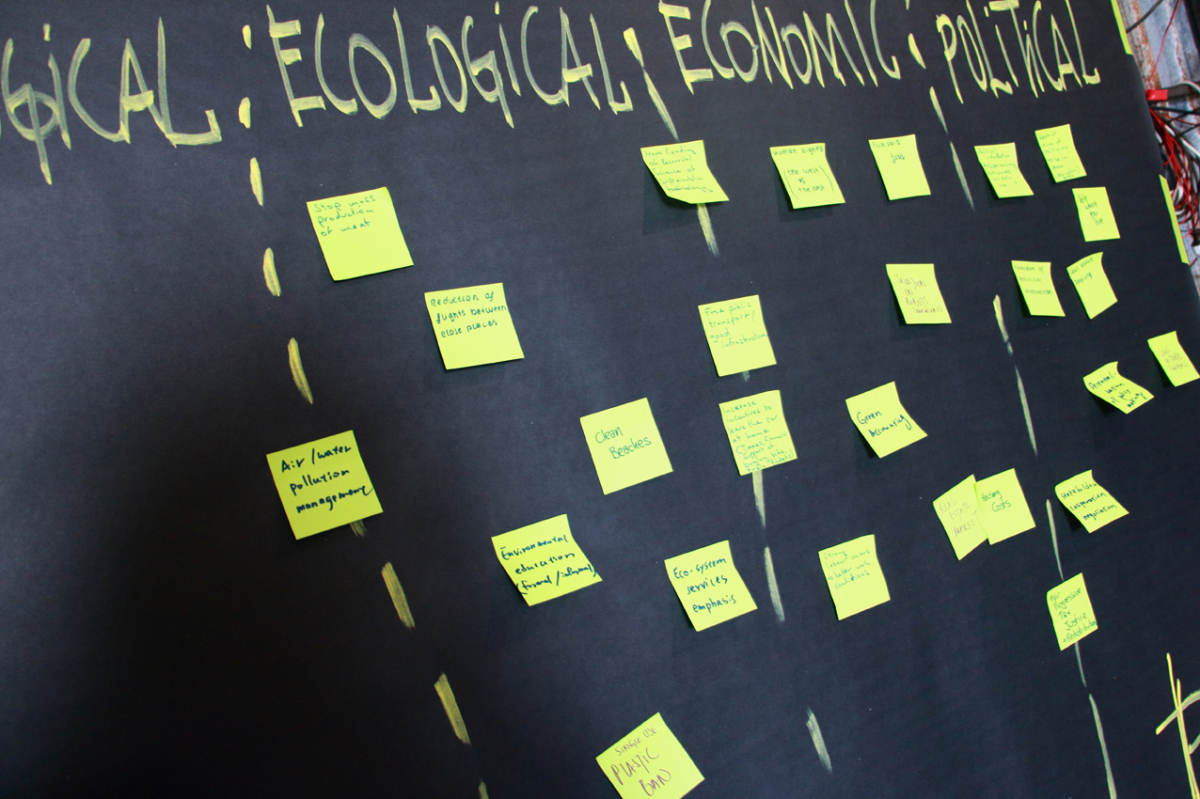 Time's Up has been invited to facilitate a "Futuring Exercise" with interested students from the
Cross Disciplinary Strategies
(CDS) institute at
University of Applied Arts Vienna.
We offer a brief outline of futuring techniques for experiential futures as we have been using them in current years, sharing our experiences in developing immersive, physical environments. We will also talk about feedback we have been getting by an invited audience while exploring and interpreting these staged spaces.
We will continue by guiding participants through an engaging process supporting a participative, playful and entertaining experience to train their practical utopian imagination. Encouraging participants to sketch fragments of in-depth alternative future scenarios closely connected to the experiential future
Change was our only Chance
, an immersive experiential future part at the
Angewandte Innovation Lab (AIL)
as part of the
VIENNA BIENNALE for Change 2019
from the end of May. Attendees will be guided through a process of developing artifacts for this specific future story-world, things that might be found in the everyday life of a person in that possible future.